Dit evenement is voorbij.
The Vibe of the Future
8 september 2022 @ 16:00

-

22:00
Inspiration festival for ambitious and creative innovators in health & high tech!
About this event
To most of us, the future remains a mystery. An exciting, hopeful and sometimes even absurd image, living in our fantasies and always present in our dreams.
Yet, there are some who dare to look far beyond what is known, things that are seen as normal or generally accepted as common thinking. People who look deep into the depths of the unknown, balance at its edge, and take the leap. Because they want to, have to or need to: because they think they can make a difference and be of a positive change.
At Vibe of the Future Festival, we share the stories of these people. Their ups and downs, struggles and dreams, the knowledge they gained along the road and impact they hope to make. An inspiring and fun festival, where we will explore new perspectives on innovation, entrepreneurship and science – and especially their meaning and value for a future-proof society. All while enjoying art, creative foods, making new connections and chill and lounge!
Together we will experience the: Vibe of the Future!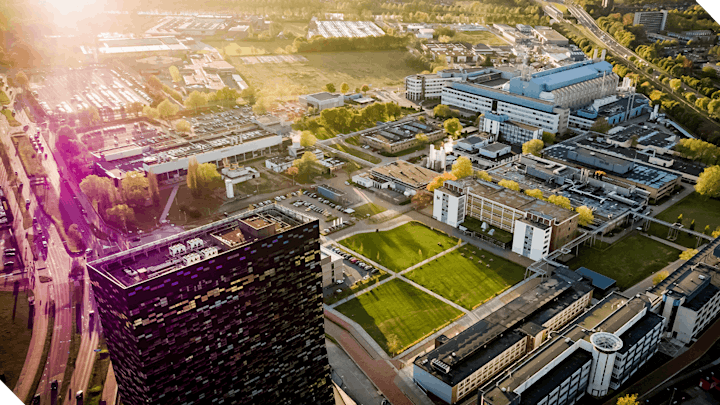 When & Where
The festival takes place on September 8th from 16:00hrs – 22:00hrs, at Noviotech Campus in Nijmegen. The Noviotech Campus is an innovation ecosystem of 3500+ innovators who strive to be of a meaningful and positive change for a future-proof society. We are located in Nijmegen, the oldest city of The Netherlands: the ultimate spot for exploring new horizons and laying the foundations of the future.
We are proud to host and organize this festival – together with our partners – and hope to once again bring together an ambitious and creative community of innovators in health & high tech. A source of unexpected connections, where bright initiatives spring and one thing leads to another.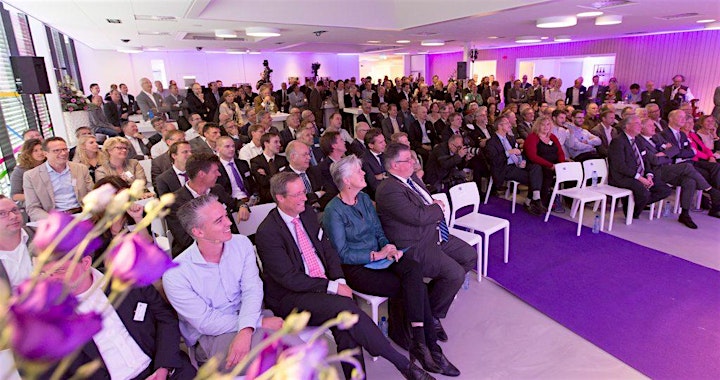 Program & Tickets
We set up an inspiring, surprising and fun program – hosted by Tom van 't Hek. We will be publishing the final schedule in the coming weeks, but you can find the global overview below.
16:00 hrs – Afternoon program starts on the mainstage:
Wilhelm Huck (Radboud University)- about establishing a robotlab, with supercomputers that will use AI for optimizing industrial standards and search for the origins of life.
Work Hard, Play Hard – about the race for talent, from the perspective of the talents.
Erwin van Wijk (Radboud University) – and one of his patients, about his research and its impact on Usher Syndrome.
Timo van den Berg (Byondis) – About the power of immuno-oncology.
18:00 hrs- Evening program starts on the mainstage:
Bas Bloem (Radboudumc) – about the unexpected values of art and creativity and what it can mean for the research and treatment of Parkinson's Disease.
Lucas de Man (Company New Heroes) – with a talk on biobased design of the future.
#womenintech – three women about their experiences of working in health & high tech.
De Nieuwe Oost – Dance & Spoken Word performance
Throughout the entire festival, you can enjoy and visit:
Inspiration lounge – meetup with innovators, entrepreneurs and changemakers in health & high tech (like RvN@, Health Valley network area, HAN University and Radboud University education and innovation square, young talent communities and many more)
Soccerclub NEC – sports and vitality check-up.
Art & Design Technology – creative and artistic exposition, by students of ArtEZ, who dove into health & high tech and reproduced their findings.
Food & Drink court – creative and tasty foods and drinks.
Films & Talks – with InScience Film Festival!
——————————————————————-
Please note, you can order two types of tickets:
1) Full festival ticket (16:00 – 22:00 hrs) – access to both the afternoon and evening program
2) Evening ticket (18:00 – 22:00 hrs) – access to evening program

Join The Vibe!
The event is open to anyone who is involved with or interested in innovation, entrepreneurship and science in the health and high tech industries.
Get your tickets here for free entrance to the festival. And forward this invitation to anyone you'd like to bring or inform about this event – they are all welcome to join! After your registration, we will keep in touch with you regarding the festival and send you regular updates on the program and final schedule. You will receive two consumptions (drink+food) upon showing your ticket at the entry of the festival.
We are looking forward to seeing you at our festival on September 8 and experiencing the Vibe of the Future together!